When the subject of work comes up, what comes to mind for you? Do you think about how you enjoy serving your customers and find meaning in your work? Do you look forward to getting back to the grind as the weekend wraps up? Unfortunately, most Americans do not have this perspective. Many also believe that our society's needs are not a stronger work ethic, but more welfare benefits and government dependency. But this is not the Biblical perspective on work.
The welfare state perspective is frequently touted as a "compassionate" response to poverty, and those who choose to emphasize work are commonly maligned as not caring about the needs of people. I have met many people who exhibited misplaced compassion throughout my own experiences with poverty.
I grew up in poverty. I know what it is like to be a child and feel hungry, cold, have no water, essential hygienic items, clothes, or Christmas gifts. At one point, I was a single mom who worked three jobs and still had to depend on welfare to make ends meet.
But if we are to care for people properly, we must consider what is good for us as human beings, and Scripture points us to some fundamental principles about work that show just how important it is in our lives.
Because we are created in God's image (doctrine of the Imago Dei), let us first think about His nature. One of the most poignant examples of God's work is in the Creation narrative in Genesis 1-2. Over six days, God created the heavens, earth, and all that inhabit the temporal realm. On the seventh day, He rested and said that it was good.
The implicit message here is that producing and creating is a part of God's nature. Our universe is so complex that we cannot possibly understand it all. But God, in His everlasting knowledge and wisdom, worked each day to create this world in which we live. As the sovereign God, He merely had to speak this into existence (we are not able to do that). Every day since then, He has upheld creation by the Word of His power (Hebrews 1:3).
God imparted a part of his nature into us when He made humanity in His image. Even in our fallen state, we reflect God's glory and attributes, including the need to work and produce. This is the essence of the Biblical perspective on work.
Let us now see what other parts of Scripture have to say about work.
"Whatever you do, work at it with all your heart, as working for the Lord, not for human masters, since you know that you will receive an inheritance from the Lord as a reward. It is the Lord Christ you are serving." – Colossians 3:23-24
Diligent hands will rule, but laziness ends in forced labor. – Proverbs 12:24
Moreover, when God gives someone wealth and possessions, and the ability to enjoy them, to accept their lot, and be happy in their toil—this is a gift of God. – Ecclesiastes 5:19
Commit to the Lord whatever you do, and he will establish your plans. – Proverbs 16:3
Anyone who has been stealing must steal no longer but must work, doing something useful with their own hands, that they may have something to share with those in need. – Ephesians 4:28
Those who work their land will have abundant food, but those who chase fantasies have no sense. – Proverbs 12:11
A sluggard's appetite is never filled, but the desires of the diligent are fully satisfied. – Proverbs 13:4
And who can forget the axiomatic phrase that likely saved the Jamestown colony from starvation?
"For even when we were with you, we gave you this rule: 'The one who is unwilling to work shall not eat.'" – 2 Thessalonians 3:10
Captain John Smith did not come up with the rule that whoever shall not work shall not eat. He took this directly from God's word, and as a result, the colony did not starve to death.
These passages show us that we have a Divine mandate to work. Notice precisely what Proverbs 13:4 says—that the desires of the diligent are satisfied. We see this in that after God created this world, He rested on the seventh day and said it was good, being satisfied in the product of his work.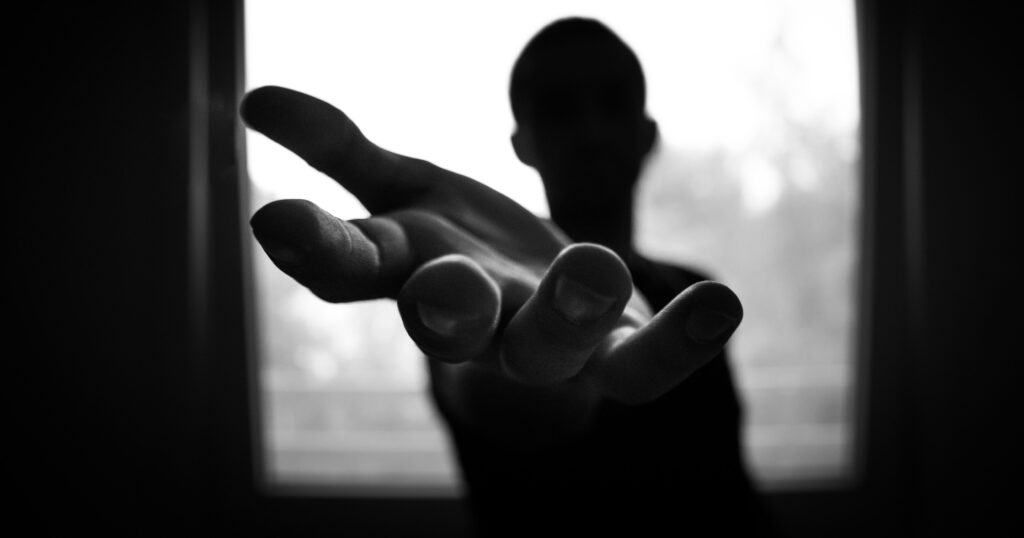 American Enterprise Institute President Emeritus Arthur Brooks discussed this in an article for Foreign Affairs in 2017. The crux of his article is that to have dignity, one must feel needed. Work is one aspect of life that imparts dignity because when we are needed, we have a purpose to fulfill. We are more than matter, and to have a good life, we must matter.
My husband and I recently went on vacation to Charleston, where we met a man who politely stopped and asked us for food. I quickly obliged and bought him a meal so that he could take a rest inside and eat. He was elderly, sickly, and freezing. After I paid for his dinner, the man asked if he could pray for us, he offered to pray before I could even offer to pray for him. We happily prayed together, and I shared with him about the ministry work that I was doing.
His face lit up, and he called it a divine appointment and then asked if I could point him to some resources to get help and work. He wanted to be helped. My eyes filled with tears when he began to pray, "Lord, I have nothing to give to these people but my thanks to you. Please bless these people as they continue to bless others."
Simply giving someone money is not enough. At The Financial Apologist, we seek to meet a need that leads to lifelong transformations. While there are situations when someone can use a lift up, this alone is not a sustainable way of helping someone if their dignity is to remain intact. The Biblical perspective on work tells us that we all need to exert ourselves to provide, and that it is good for us to do so.
Scripture is clear that work is a mandate; if we do not work, we do not eat. This mandate may sound harsh at first, but if we take the opposite principle to its logical conclusion, it means no one eats. If we take the Scriptural principle to its logical conclusion, it means everyone works to provide for their household.
A healthy emphasis on work is a critical part of alleviating poverty and filling the "dignity deficit," as Brooks has called it. In our households, we must take up the mantle of work and pass along an ethic that recognizes work's dignity and goodness. Finding a job that we love is another matter entirely. But because many of us have troubles in our current position, it does not mean work itself is bad.
On the contrary, when we follow God's model, that is when we find satisfaction. Adopting the Biblical perspective on work and making it a part of our daily lives is one way we will find greater meaning in our work, as well as contributing to our overall sense of dignity as people.